10 Reasons Why Consistent SEO Matters Now
To say the past few months have been different is an understatement. Societies across the world have been turned upside down. The impact of the coronavirus pandemic has brought rapid change to the way we carry out our daily activities, personally and in business. But we will get through this challenging time. And what doesn't break us, makes us stronger.
Why To Continue Marketing in a Crisis
The hospitality and travel industry has been hit hardest. We are all in a place of deep uncertainty but for those of us that are fortunate enough to be able to keep going, there are things we can do now that will put us in a stronger position once we open our doors again (see also Why To Continue Marketing in a Crisis).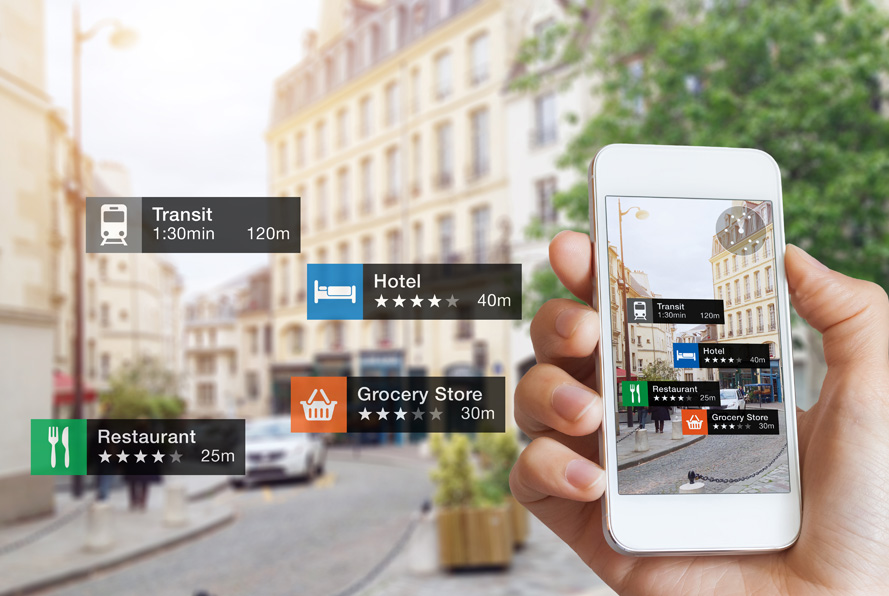 SEO (Search Engine Optimisation) can't stop. When the bricks and mortar of business temporarily close, the online presence of your business is more important than ever. Some of Google's real estate (search results) is paid for, but large areas can be influenced by SEO.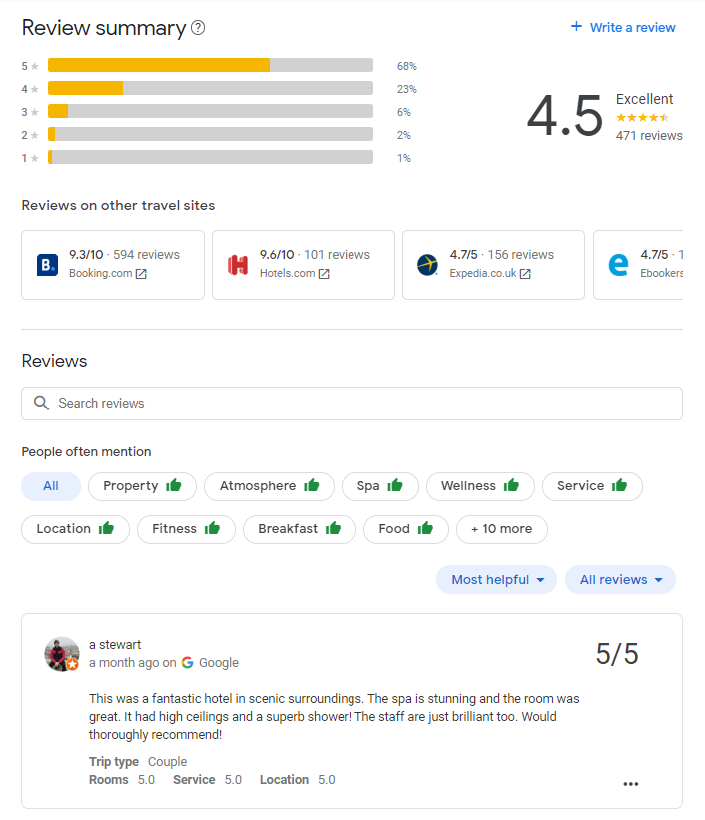 Here are 10 reasons, carefully selected by our Clockwork experts, why consistent SEO matters now; and how you can prepare to boost your bookings when the coronavirus pandemic clears.
1. People are at home searching

As many nations around the World advise self-isolation, there is some consolation to know that people are at home, actively using the internet and searching. The question is, what are they searching?
As marketers, we can monitor changes in search behaviour and search volumes to indicate relevant content that users are looking for and engaging with. Considering the circumstances of social distancing and self-isolation, search trends can help to identify where value can be added to your online content.
Here are a few recent search trends from Google Trends to consider for the hospitality industry:
Health & Wellbeing – Many people are re-evaluating their health and well being as searches increase for "multivitamins" and "antiviral herbs" in the UK.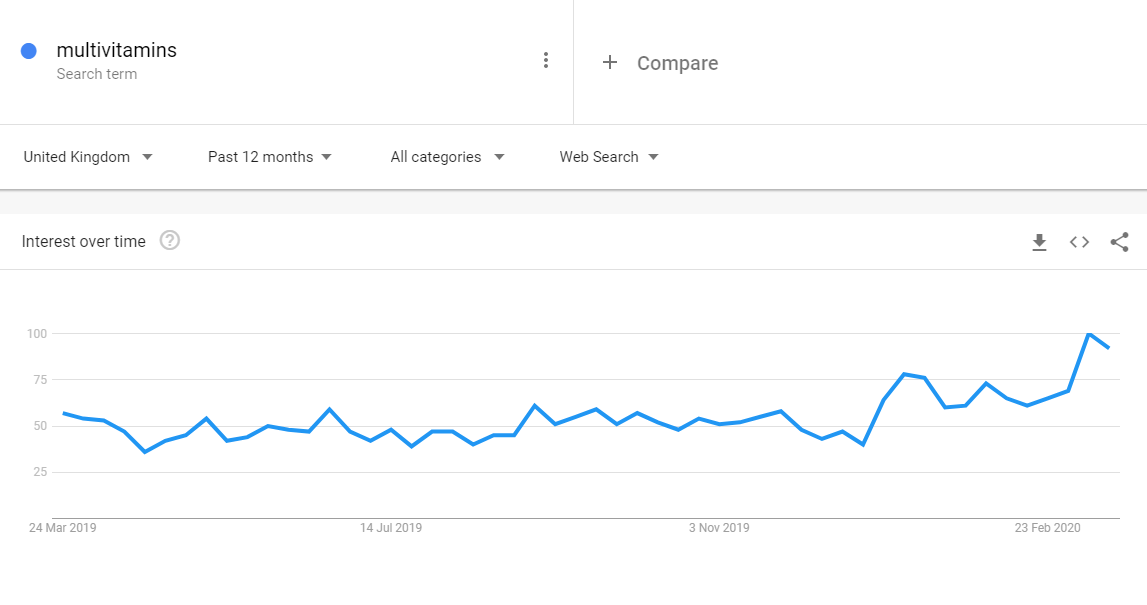 Home recipes – The recent closure of restaurants and general self-isolation advice means that most people will be cooking at home. Searches for "home recipes" have increased. For hotels or restaurants, creating online content for home recipes from your chefs with easily available ingredients is an attractive option for searchers.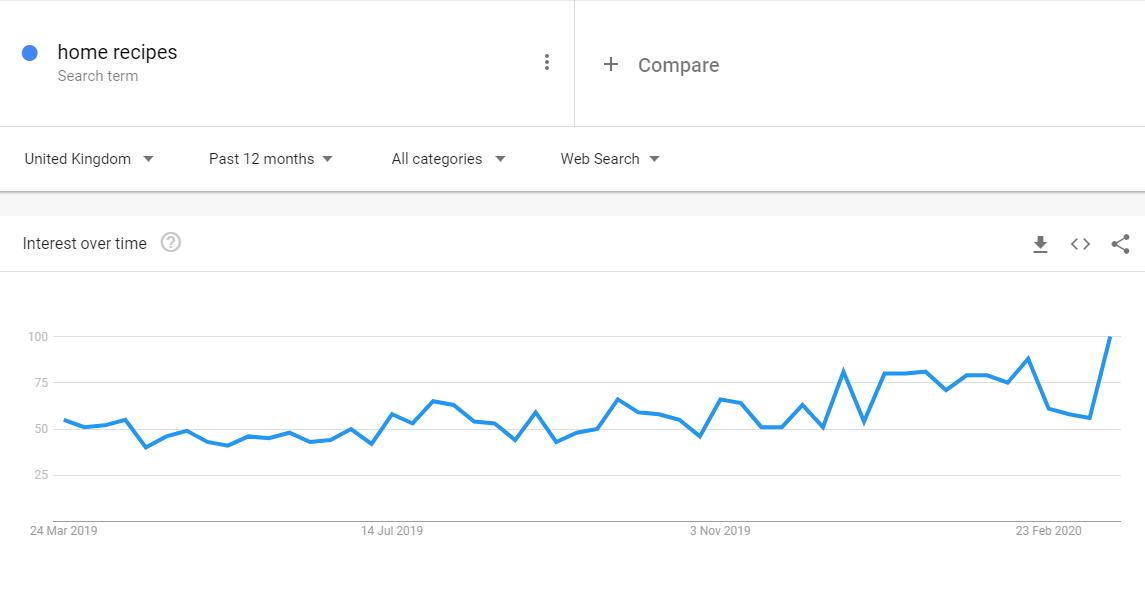 Gardening – Most people are stuck indoors and will be looking for things to do in self-isolation. Search trends indicate a rise for terms like "planting seeds" or "planting vegetables". As spring approaches many people are trying to get outside in their gardens to pass the time. If your hotel has a kitchen garden, hints and tips from the garden and chef might also be something to think about communicating.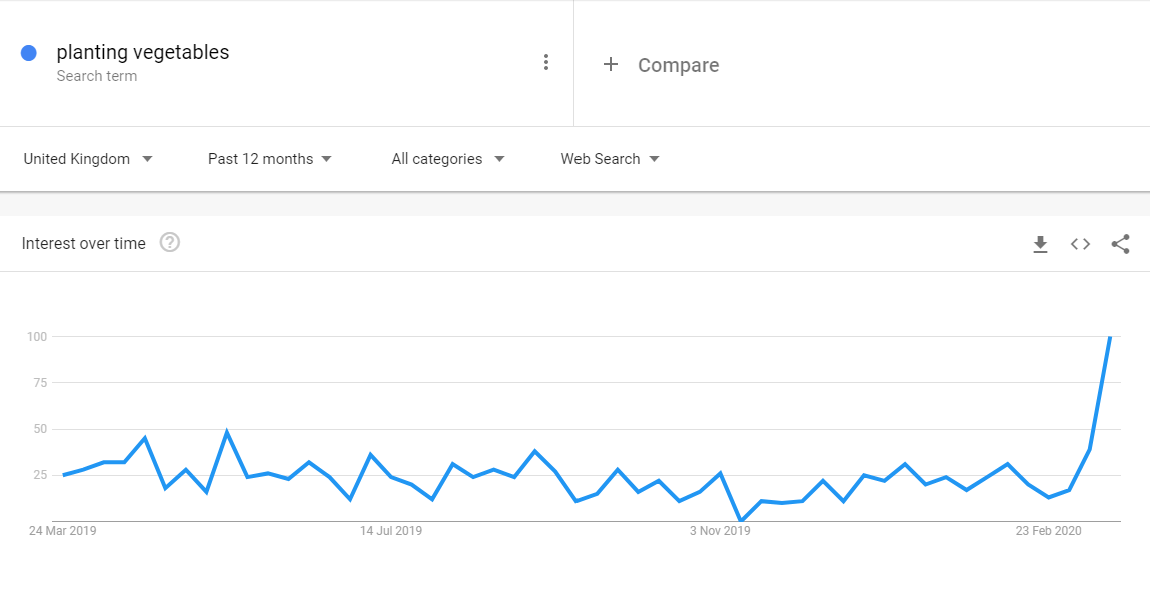 Understanding search behaviour helps to identify opportunities for organic traffic growth. As people search for answers, FAQs are a useful solution to provide visitors with the results they are looking for. Keeping on top of search trends and social media will enable you to be relevant and add value for users. Now is the time to target search trends.
2. SEO is long-term

Whilst the immediate short-term effects of this pandemic on search traffic can be disparaging, SEO is a long-term strategy that requires perseverance and consistency. The changes you make today can have a growing effect on your tomorrow.
Search engines such as Google, Bing, Yahoo! or DuckDuckGo use automated bots known as 'spiders' to crawl the internet to find relevant information to answer search queries. When the 'spider' has found information that answers a query using keywords or key phrases, the search engine then indexes this webpages content into its database. Content that shows Expertise, Authoritativeness and Trustworthiness (E-A-T) tends to rank higher for these queries in the SERPs (Search Engine Results Page).
This process can take time. Time for search engines to crawl the information and time for your content to work its way up the rankings. The time to do SEO is now. Optimise your content with keywords and key phrases that display relevance and E-A-T attributes. When circumstances turnaround, your webpages will be in high ranking positions ready for online users to find your webpage in the SERPs to increase your opportunity for lead generation. Now is the time for SEO.
3. Flatten the curve

We've probably all come across the term "flattening the curve" by now, often used in refence to the number of cases tallied and the pressure on societal services such as the NHS. Flattening the curve is a technique used to alleviate impact over a longer time to harness control and manage circumstance more effectively.
For many, SEO is an opportunity for flattening the curve and strain on your business. By investing in consistent search engine marketing you can maintain your online visibility, build your brand awareness and reduce the impact of a long and tiring recovery from this economic downfall.
When others go up in the search rankings, you go down. According to Hubspot 75% of users never scroll past the first page of search results. Therefore it's important to maintain your competitiveness to rank in organic search. Now is the time to flatten the curve.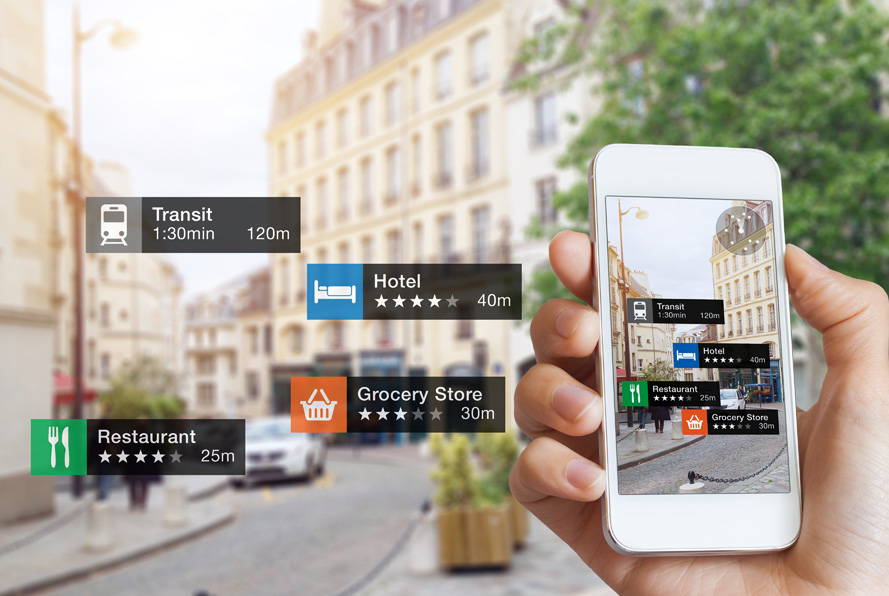 4. Review your content strategy

It's time to review your existing content strategy. We all remember the 3 R's (reduce, reuse, recycle) in the campaign to improve sustainability and green living - a memorable way to put our words in to action. But did you know that content marketing has its own 3 R's? Perhaps some of these might be useful for you:
Reorganise – Look at your existing content and what you plan to write. Is there any information that you currently have that you can reorganise into new content? Perhaps turning a recipe into a video demonstration, or creating a print-friendly menu instead of website text? Give your users the option to digest content in different ways.
Rewrite – Do you have content that has gone stale? Perhaps it is time to rewrite that content, make use of new information and new technology to enhance the quality of your content so it is engaging and shareworthy.
Retire – How is your content performing? Does your audience still engage with it? If your content is out-dated in the light of new information or is damaging to your brand, it is time to retire that content. It has served its initial purpose and now it needs to go.
Content is an important consideration for SEO, it all feeds into effective inbound marketing to attract, delight and engage customers with your brand. Creating compelling and optimised content that answers search queries will improve your rankings and organic traffic growth. Now is the time to review your content strategy.
5. Get online reviews

Online reviews are crucial to the credibility and trustworthiness of your brand. People like to get their information from reviews before they make their final decision to purchase. According to Search Engine Land, 88% of online users trust online reviews as much as they trust personal recommendations. By increasing your online reviews, you are presenting yourself as having higher trustworthiness and authority, these are factors that contribute to higher organic search rankings.
There may be some recent reviews that you haven't had the time to respond to. Take time to develop a review management strategy, to respond to your reviewers and show appreciation, some of them are helping your organic search rankings. Now is the time to get online reviews.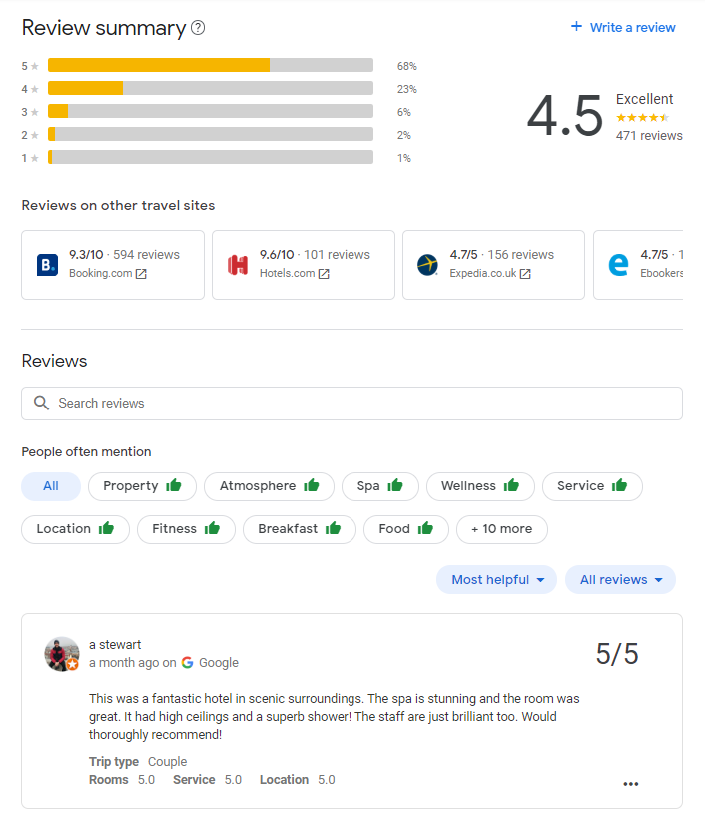 6. Local SEO

There is something to be said for smart phones when it comes to local organic search. In the past five years there has been an exponential growth in "near me" searches in the United Kingdom. According to Search Engine Land, 82% of those searches come from smartphone shoppers with intent to purchase.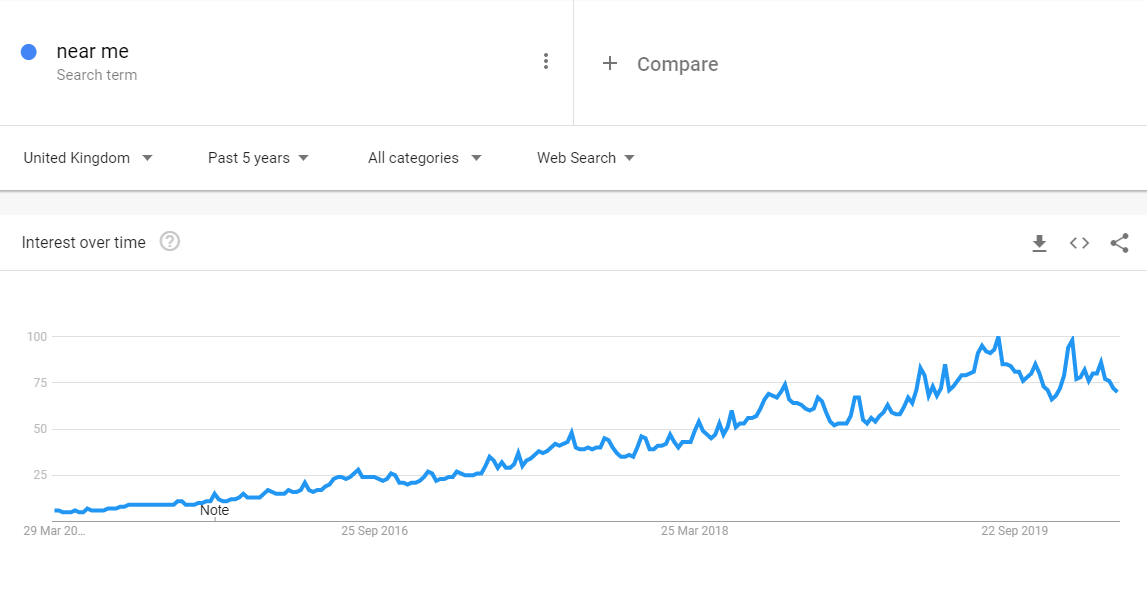 Your activity and visibility on directories and review sites such as Trip Advisor or Yelp are crucial to improving your local SEO. Keeping your UNAP (Universal Name, Address and Phone Number) consistent and up to date on your website and these directories will enable search engine to provide the right answers for location-based search. The clearer and more consistent you are with your keywords for location-based search, the more likely you will rank for "near me" searches. Now is the time for local SEO.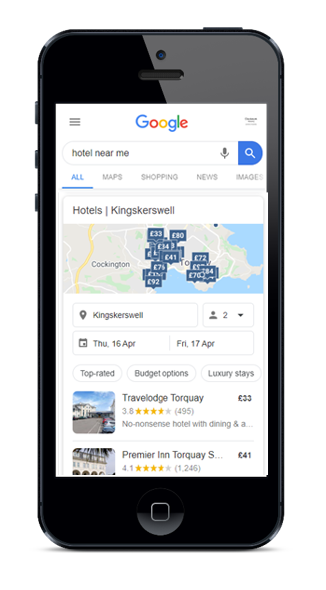 It's also important that you update your Google My Business Profile for Local Customers. Update your hours and business description, share Google Posts with updates and offers, and make sure your contact information is correct in case people are trying to reach you.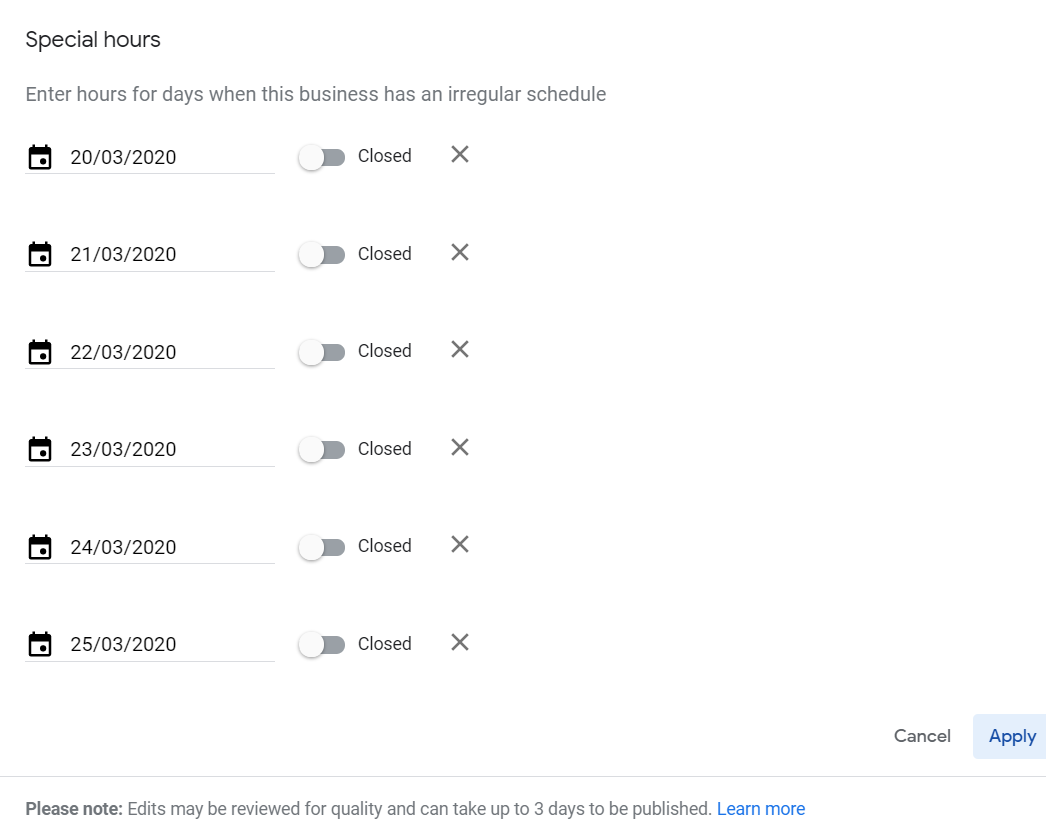 7. Clean your Backlinks

Perhaps you are due for a spring clean of your backlink profile. The internet is public, this means that anyone from another website can link to your website when making a citation of a comparable web resource. However, these websites could be completely irrelevant and would be categorised as spam.
Unwanted backlinks with high spam scores can affect your overall SEO. They can reduce your authority and expertise if irrelevant citations are being made to your website. Search engines index this and will drop your webpage in the rankings.
There's good news, you can disavow these bad links. By identifying and marking the harmful links pointing to your website, you can highlight to Google not to take these links into account when reviewing the quality of your site. Now is the time to clean your backlinks.
8. Build your Brand: Community & Audience

At a time when there is a lot of noise and fake news, people are looking for truth and community. Something to be part of, something to calm them and comfort them. When it comes to SEO, building your brand community and audience is vital.
Create content that is engaging, that is interactive, that people are receptive to. The more people engage with you, the more search engines notice your E-A-T (expertise, authority, trustworthiness) attributes.
Your data can show you where to improve, looking at engagement statistics and metrics such as time per session and bounce rate, indicate how users interact with your website. When Google see's that users are bouncing off your page, it knows that users are not getting the information they searched for and will drop your rankings. Identify the high bounce rates pages and make data-driven changes to your content to improve your engagement results.
Above SEO, show that you have a strong brand voice. Engage your loyal customers, provide them with the comfort they need during this time, provide them with entertainment and positivity. Be social.
Social media is a fantastic channel that works collaboratively with SEO for organic growth. Share the love with your community. Now is the time to build brand community and audience.
9. Show your website some TLC

Sometimes things get so busy that you don't have time to look after the health of your website. Now is the perfect time to make those desired changes and technical fixes. Whilst your website traffic might be down now, you can make improvements so your website functions and performs better when website traffic increases again.
Consider mobile usability fixes, this is very important considering that according to our data, more than half of visits to hotel websites and over 60% to holiday park websites are on a smart mobile phone. Other factors for SEO include page speed, user navigation, indexing and crawlability. These are a few things that can be optimised on your website to help improve your SEO performance. Now is the time to show your website some TLC.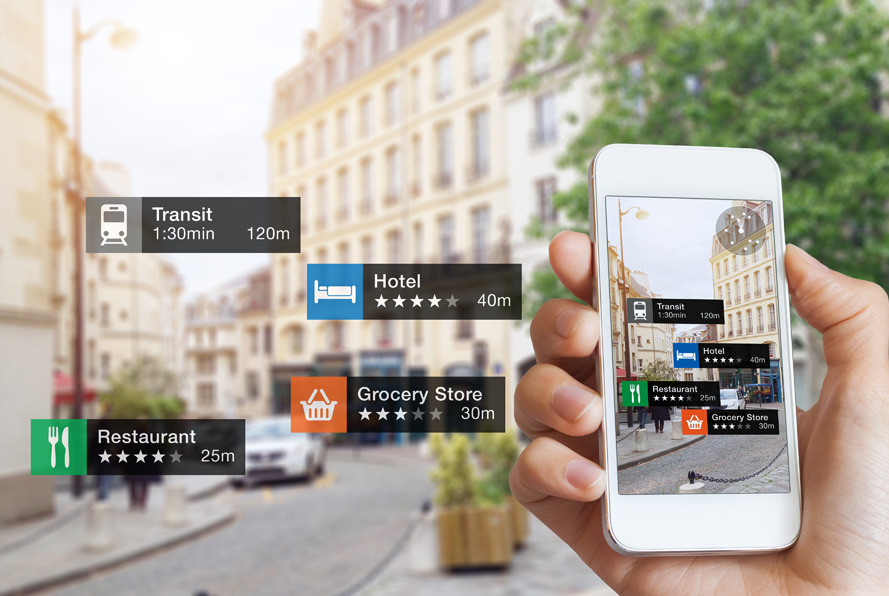 10. Visibility when things turnaround

We know that this will come to an end and we will recover from this crisis. When we do, visibility will determine the outcome of a lot of purchase decisions, especially for travel. Many people have been in isolation in the confinement of their own homes and there will be a strong desire to go places and escape to somewhere else.
The phrase "out of sight, out of mind" rings true here. If you've let the ball drop on SEO and you have no visibility, you will not be in consideration. Rather, preparing now with consistent SEO and marketing investment will enable your brand to be visible when things turnaround. Be in sight, in mind. Now is the time to make yourself visible.
SEO is like a long-distance marathon. It requires persistence and adaptation. Wherever you are in your SEO-efforts, don't let these temporary circumstances throw you into panic. Find the calm in the chaos remember now is the time for SEO.
#comebacklater