Why Your Brand Is Everything in a Hotel Staffing Crisis
You will have noticed there's an ongoing hospitality staffing crisis. Perhaps you're experiencing it yourself.
At Clockwork, we have daily business conversations with hospitality providers around the country. Anecdotally, we've learnt many are struggling to recruit and retain staff. Both trade and national media confirm this.
To put some figures to the crisis; UK Hospitality estimates there's a shortfall of 188,000 workers, with front-of-house staff and chefs, particularly in demand.
Kate Nicolls, chief executive, UK Hospitality, said: "The Government must restore confidence in the hospitality sector so that it is again seen as a stable employer and provider of fulfilling careers."
A common narrative has been that the pandemic and Government lockdowns have reduced professional trust in hospitality. Others feel the staffing crisis is of the sector's own making and not solely the fault of the Government.

Short-term pain
The short-term reasons for the crisis are undoubtedly coronavirus or Brexit-related. The hospitality sector was hit hardest with hotels, holiday parks, pubs, and restaurants shut down by the Government first and opened last.
Many businesses closed and laid off staff immediately before the furlough scheme was announced or following the sustained lockdowns and lack of business. According to the Government's Tourism Policy Paper published in June 2021, 83% of hospitality staff were furloughed, compared with the average across industries of 30%.
Brexit has also contributed to the issue, particularly in city centre venues, as EU workers returned to their home countries.
Long term change
Despite this, even before coronavirus, stories of chef shortages across the sector because of long working hours and poor pay were common. Some have argued, the current staffing crisis is the result of historic poor treatment of staff, particularly in larger hotels. An issue which has reached a flash point, due to a perfect storm created by Brexit and the pandemic.
Zero-hour contracts, minimum wage, an expectation to work unlimited, unpaid overtime, and an implied gratefulness for short-notice extra shifts are standard practice. That's without difficult customers, managers expecting the earth, and the unpleasant parts of the job.
With time at home furloughed or laid off, and faced with a potentially life-threatening virus, people have thought about their lives and what's important to them. Many will have made big life or career changes, regardless of industry. Though in our sector, the past treatment of staff has unequivocally contributed to the staffing crisis.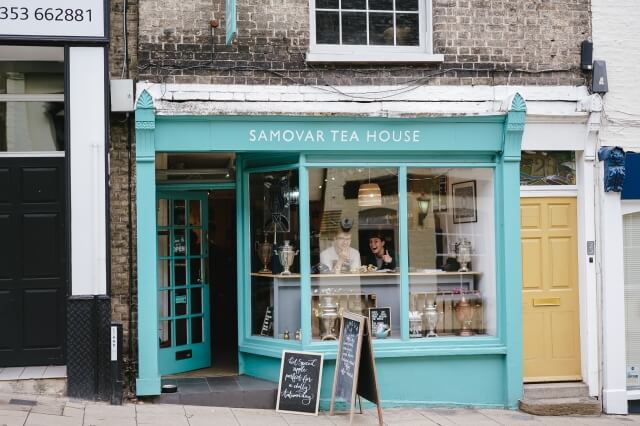 Action not just promises
To attract new customers or staff you need to have a strong brand and marketing. Standing out amongst the crowd is more crucial than ever and will help you serve and recruit the best.
Even so, marketing doesn't work if your hotel or hospitality venue is promoting empty promises. You will be outed, as craft beer giant, BrewDog, experienced when 61 workers wrote an open letter to the company, exposing a "toxic culture" in their workplace, underpinned by fear.
The chief executive and founder had to do a round of media interviews apologising and promising a review of what went wrong. The company's board has already parachuted in a new chairwoman to try and draw a line under the saga (and previous PR blunders).
As a brand that has courted controversy, the news coverage may not affect its sales, but times have changed, and consumers demand more from companies which take their hard-earned cash.
Most profoundly, the BrewDog scandal is a wake-up call for all businesses, flying beneath the radar with unethical practices. BrewDog flaunted itself as an untouchable, devil-may-care brand—yet egos are quickly pierced.
As one of the UK's top beer producers, BrewDog has the financial clout to survive a PR nightmare. Smaller businesses, with tighter margins, don't have this luxury—and if BrewDog isn't beyond reproach, no hospitality business is.
Acting responsibly makes commercial sense
Research from Nielsen found almost two-thirds (66%) of consumers are willing to pay extra for products and services that come from companies who are committed to positive social and environmental impact. There's a commercial benefit to being ethically responsible, as well as simply doing the right thing.
Mirroring those at home, hospitality must take a long hard look at itself, and not shy away from difficult questions:
Are we being a responsible employer, and if so, how can we demonstrate this to potential staff and customers?
Are we paying enough to support people's lives?
Are we inclusive of all regardless of gender, sexual orientation, or race?
Are we addressing our impact on the local environment and community?
Are we offering a long-term opportunity for career development and training?
Hospitality businesses genuinely demonstrating accountability, can build strong brands that will win hearts and minds – securing their success into the future.
Need help with your brand image and messaging? Please get in touch. That's why we're here.