How has hospitality marketing been affected by Covid?
£220million lost a day for hospitality businesses
Since March 2020, the Covid pandemic has affected all the hospitality industry. UK hospitality estimated that the cost of this is £220 million a day.
Do the things you are in control of
Our messaging throughout this period has been to do the things you are in control of – yes you have had to stay at home and close the business for a period – but hospitality businesses are in control of their marketing messages and business offerings.
Agile businesses have used their email and social channels to promote their brand, they have updated websites and taken new photos, while others have undertaken refurbishments, improved systems or started new services like take-away food.
We asked 50 delegates from hotels, holiday parks, wedding venues and self-catering on a webinar in May 2021 about their experiences of the last 12 months and their plans for the next.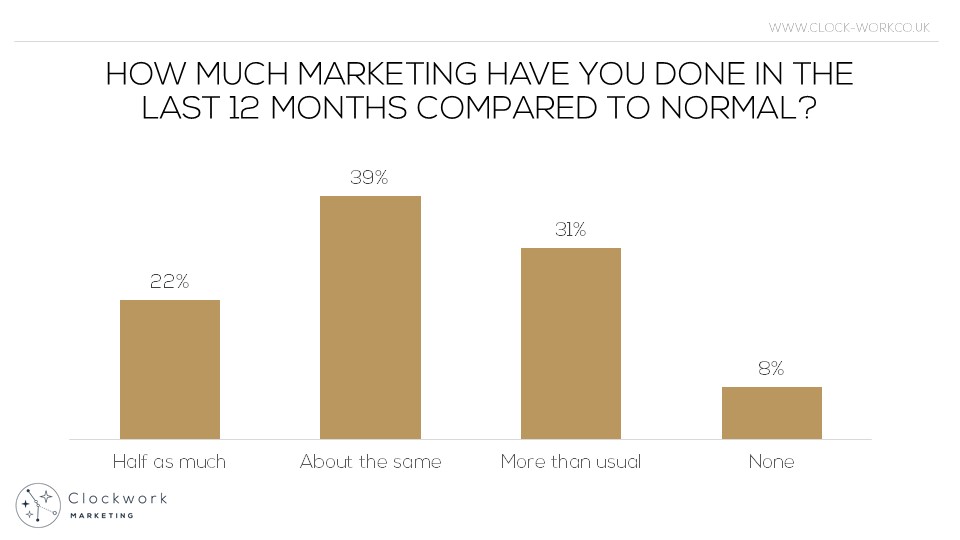 Marketing during the pandemic
39% said they have done about the same amount of marketing, 22% less and 31% have done more. 8% have done no marketing.

Return to normal
76% said they expected accommodation to return to normal by Spring 2022 and 68% said food and beverage would also return. There was less confidence about weddings (46%), Spas (41%) and Business events (19%).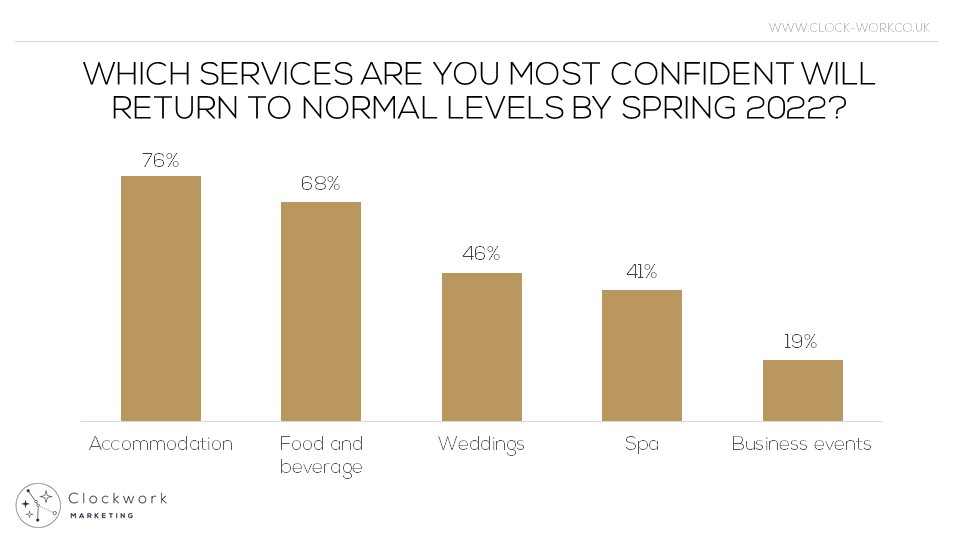 Forward bookings
We asked which periods hospitality business are struggling to fill, 47% were struggling with Autumn/Winter but only 10% with Summer. This is as expected as Autumn/Winter typically come in much later in the year. 30% said they were not struggling for bookings.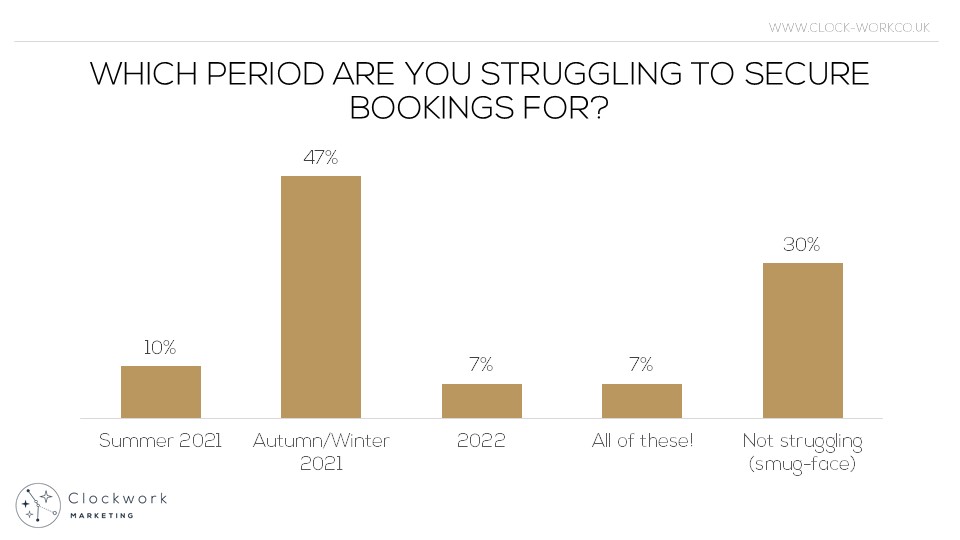 Post-pandemic marketing budgets
Regarding marketing budgets for the next 12 months, 40% said they would allocate the same budget and 40% more budget than last year. Only 7% said they would spend less on marketing.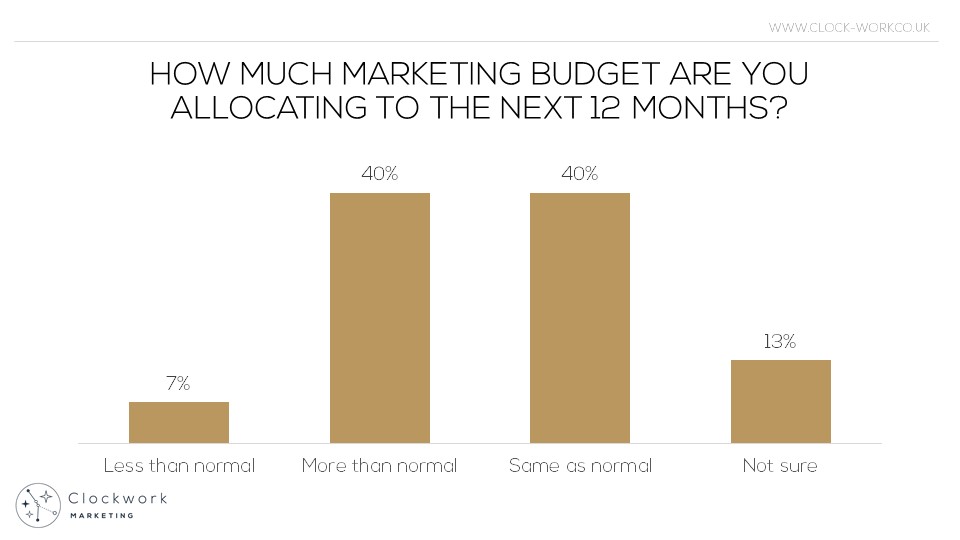 These results show some clear trends.
Hospitality businesses have approached marketing during the pandemic differently, some doing more, some less, some the same as normal.
Businesses are confident that Accommodation and Food and Beverage will recover best by Spring 2022.
Many are struggling for Autumn/Winter business.
80% are looking to spend the same or more on marketing in the next 12 months.
Have a look at our case studies to see how we help hospitality businesses.