Getting better engagement on Instagram with User Generated Content (UGC)
There are many ways to boost your social media engagement. Hotels and holiday parks can take advantage of these simple methods to engage existing followers and build loyalty. User Generated Content (UGC) for example, is unsolicited content that people post about your business that can be easily searched and used (with permissions) to build strong engagement.
Reposting User Generated Content
You can also re-post UGC with the content owner's permission. This is a great way to get some new and strong imagery without needing a photographer and provide an independent view on your property.
First find good UGC posts:
1. Tagged posts
On Instagram, on your page e.g. Glass House Retreat, review the posts that have you tagged in with a simple search by clicking the "tagged" option under your saved Stories.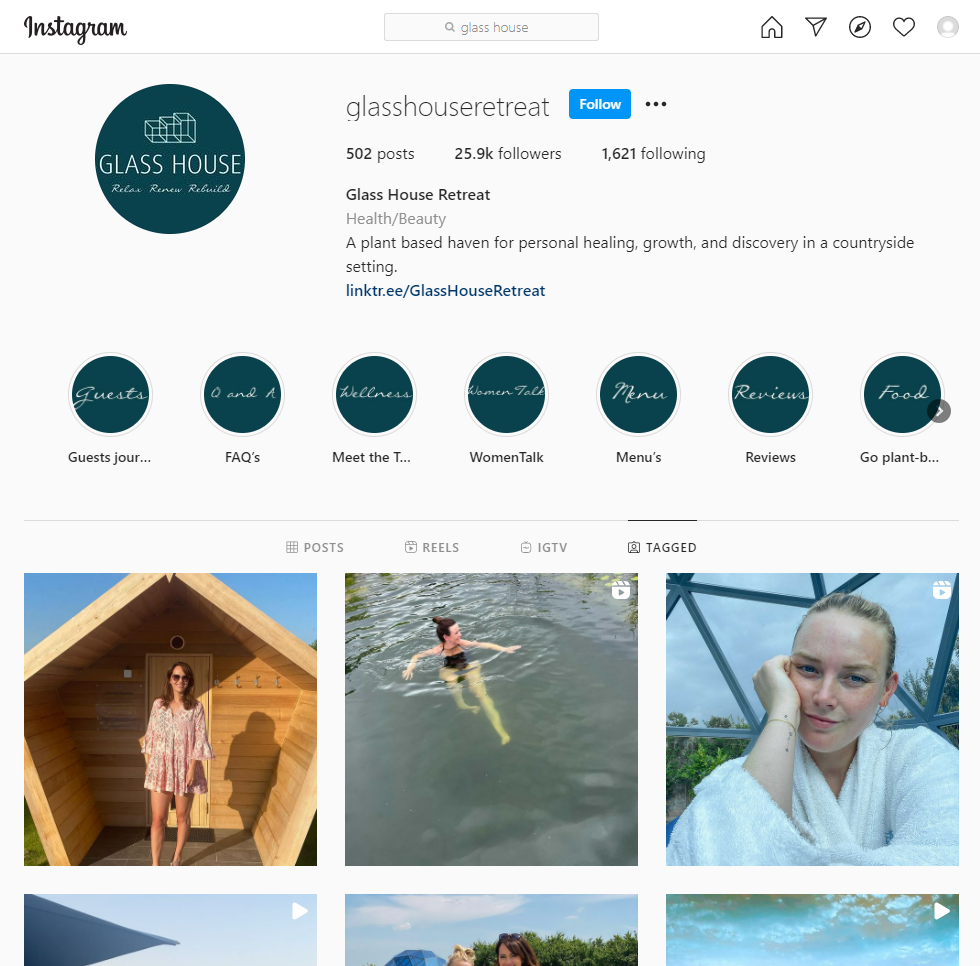 2. Location tagged posts
Search for recent location posts tagged 'at' your property e.g. Glass House Retreat, by visiting Instagram search and choosing the "places" option.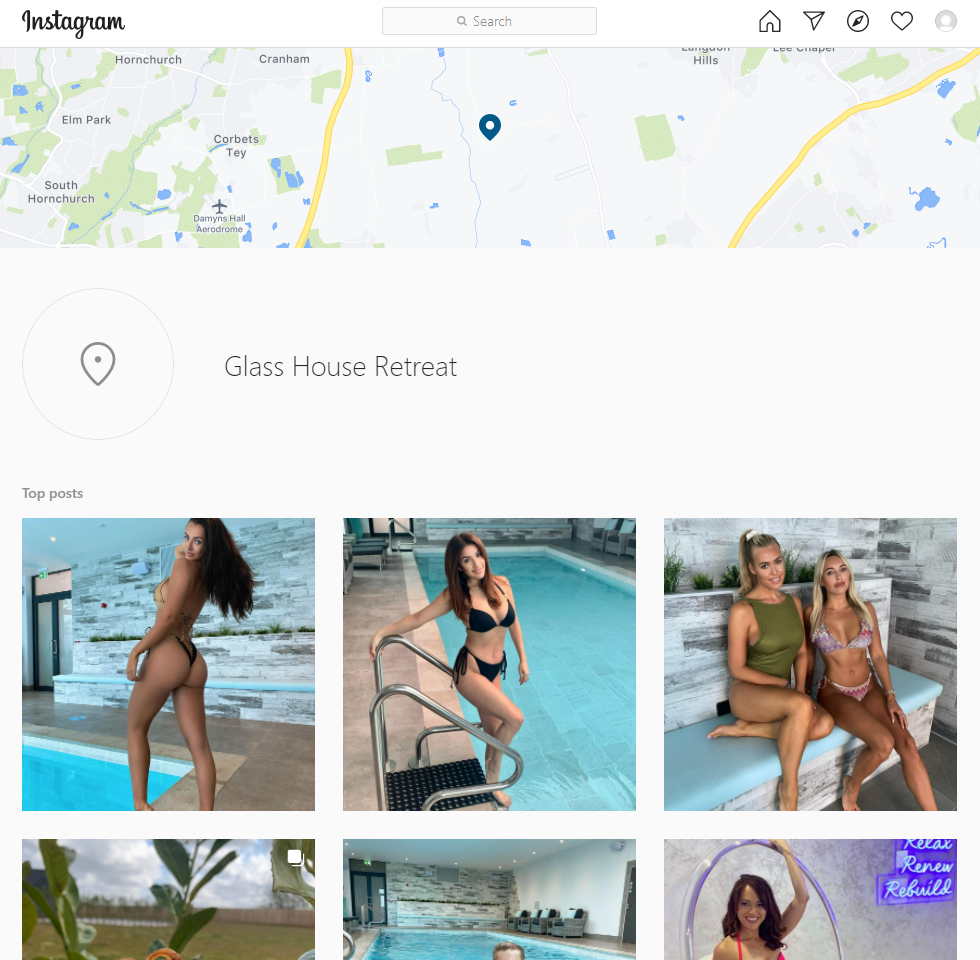 3. #hashtagged posts
Search for (and follow) brand hashtags like #glasshouseretreat by choosing the #hashtag option in the Instagram search categories.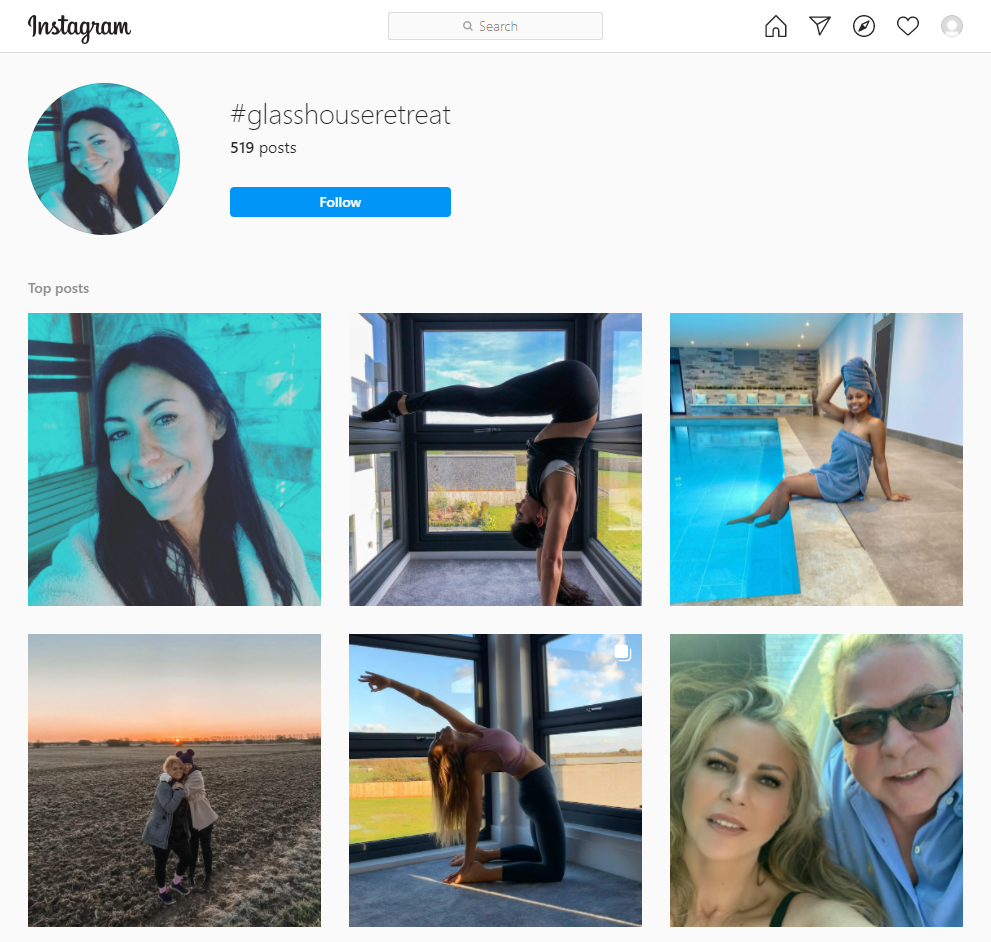 When you have found the posts you like, send the person who has posted a Direct Message (DM), this only works on mobile app, with an accompanying message asking if you can post the image and credit them, and to confirm this by replying 'yes' if they agree.
"Hi, I love your beautiful post of our property. Would you let us use your image and credit you on our Instagram channel? If so, can you reply with 'yes'."
They usually do, then thank them and save the image/s. It's possible to save the images with the owner's Instagram handle in the name so you remember to credit them when you post it.
Saving an Instagram image post
Once you have permission to use someone's content, you can save their images in a few seconds. This video shows you how.
More Instagram tips
If you want more guidance on using Instagram for hotels, holiday parks, self-catering or other hospitality businesses, then have a read of this blog Becoming Insta-tastic.
Learn about;
1. Followers
2. Colour themes
3. Grids
4. Editing images
5. Stories
6. #Hashtags
Becoming Insta-tastic