A new home for Clockwork
We are excited to showcase our brand-new office! We haven't moved far, just across the car park, to what is fondly known as 'the barn'.
We have designed our new office in-line with the new brand and vision -
To increase revenue and save time for hotels and hospitality businesses.
To do great work, enjoy what we do and share in our clients' success.
To continue to be creative strategists, problem solvers, doers, discoverers and explorers.
Allow us to show you around
We have created a delightful experience for our team and clients, building spaces that inspire collaboration, embrace elegant design, and allow time for creativity and fun.
An open office was always the plan, to encourage interaction between teams and ideas to flow. We have created zones for each department, making sure all needs were considered for a comfortable working environment.
The central zone is where the marketing team sit. The area has an ideas board for daily stand-ups and break-out spaces for stretching legs or a spontaneous meeting. Lunchtime activities also take place here, making it a hub for all.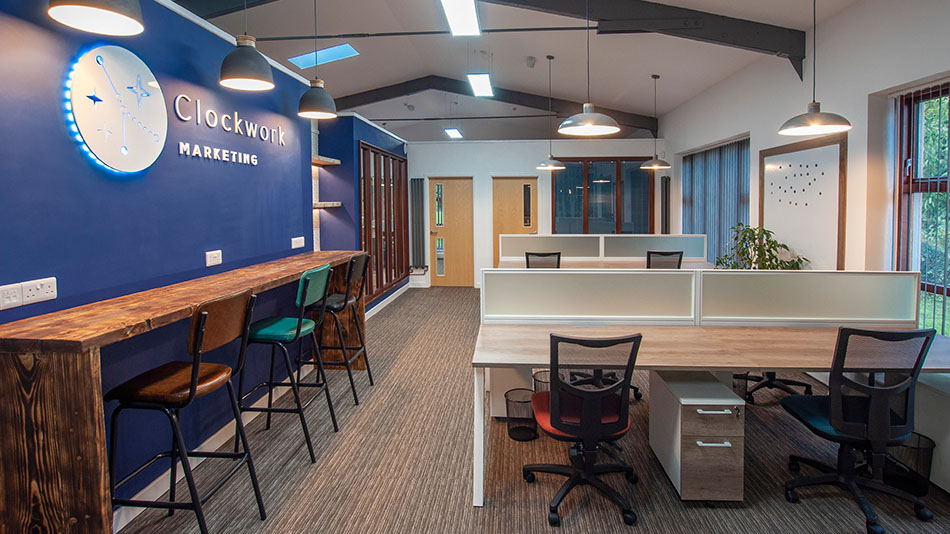 The second room is where the design and development team hang out; with their heads in code and the clouds. This space offers a quiet corner for developers to concentrate but still feel part of the energy from the rest of the office.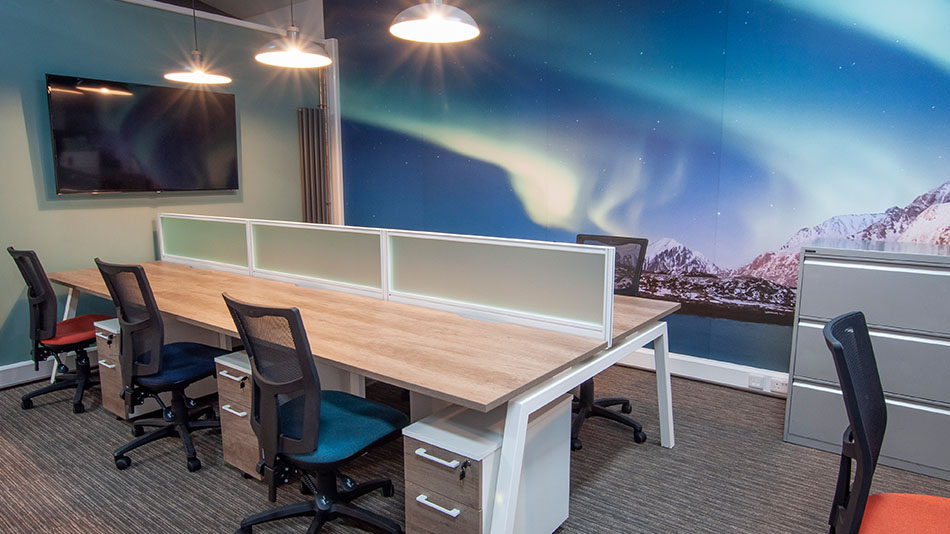 Everyone has a dedicated workspace, but sitting in the same spot all day can be tough. Creative types need to move, and a change of scenery can spark inspiration; we have included some versatile spaces and of course, not forgetting our wonderful view of the countryside, perfect for daydreaming and a spot of sunbathing.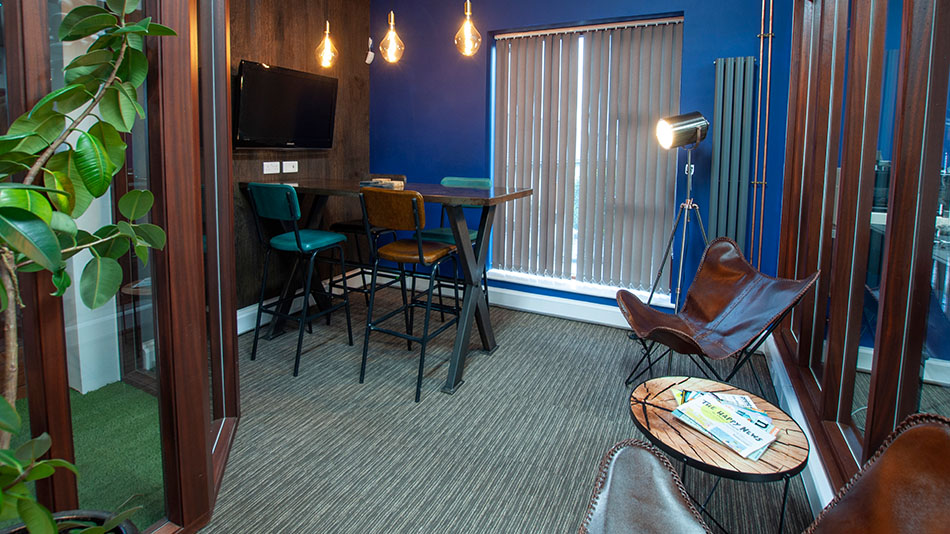 Our conference room has all we need for a productive client meeting or team catch up. Easy to write on walls allow for flexible note-taking and innovative chitchat.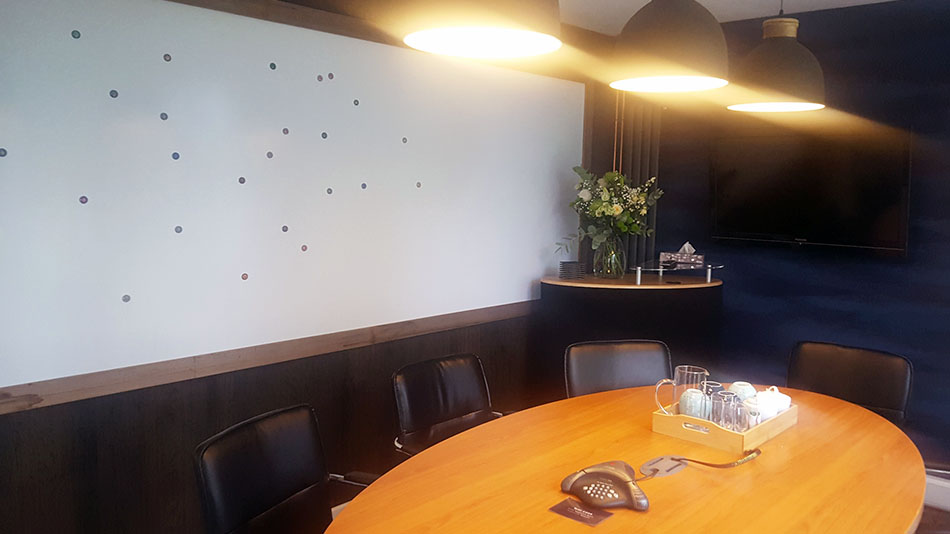 And let's not forget our Gift Voucher Brilliance mailing room. Say hi, Tina! This area may look peaceful, but wait until the Christmas elves arrive to help get our clients gift vouchers out in time for the big day.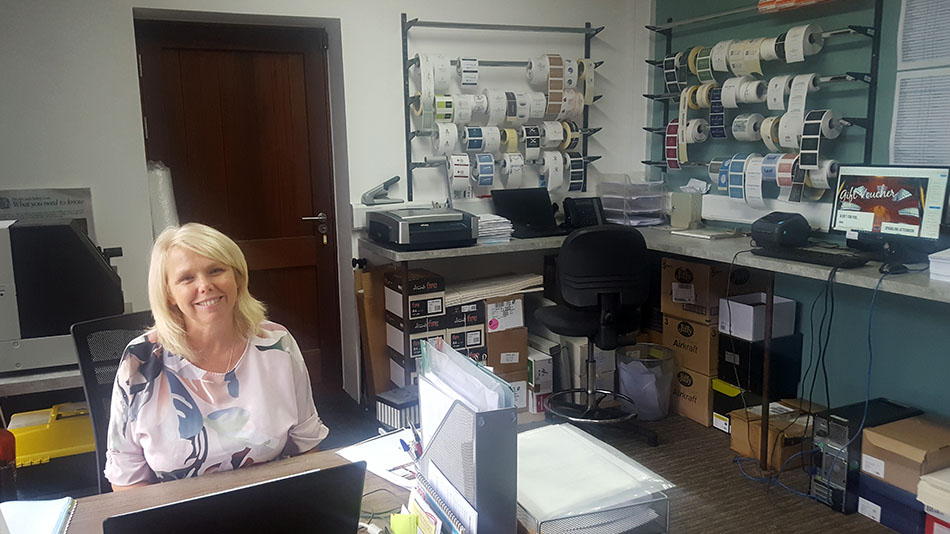 Our new logo…what does it mean?
We are very proud of our new logo and the meaning behind it.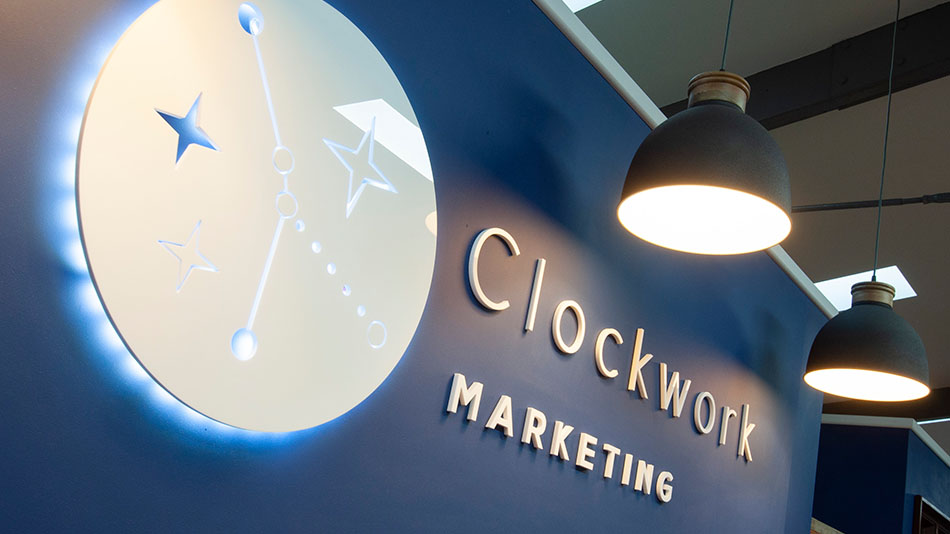 The zodiac symbol 'Cancer' takes centre stage. Made up of five stars its design mirrors star quality within the tourism industry and Clockwork's birthday month, July.
The circle and stars surrounding the zodiac symbol represent time and movement – continuously in motion and never standing still with our thirst for knowledge and passion for technology.
As one of the most experienced hospitality marketing agencies in the country we believe this new focus and vision will help us on our way to our next 25 years in business. We hope you'll join us on the adventure.
That's all for now from Clockwork HQ. We hope you've enjoyed the tour and we look forward to welcoming you to our new hang out soon.