CASE STUDY
Tower Restaurant
Increased
Mobile Visits
+32%
Increased
Direct Visits
+61%
Project  Objectives
Increase online table bookings across brunch, lunch, afternoon tea, dinner
Raise awareness of events
Increase brand awareness
What we did
We developed a 12-month content plan for The Tower, featuring a combination of our different marketing services, unifying the restaurant's communications and giving them a firm direction.
Email marketing is critical in driving customers to a website, a key part of modern marketing—with excellent returns.
For the Tower, we crafted a range of different email marketing campaigns, with sales lead copywriting and attractive designs. The results? The Tower's email open and click-thru rates doubled. With just one email, over 1000 people visited the website and 456 people clicked to book.
Alongside email, we ran a campaign of social media posts and advertising, increasing The Tower's brand awareness.
Furthermore, we wrote an interesting and reader friendly "top things to do in Edinburgh" blog, which was SEO-optimised with local dining search terms.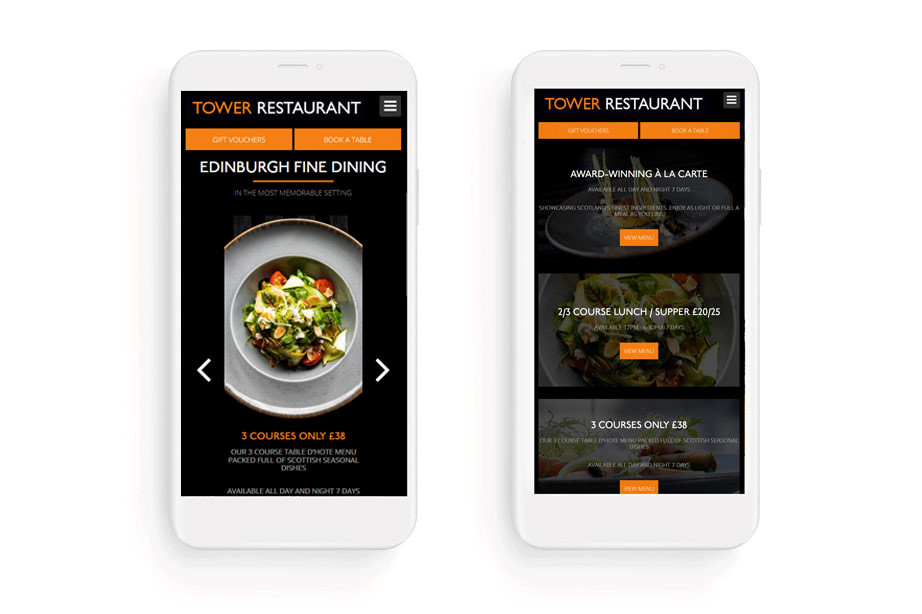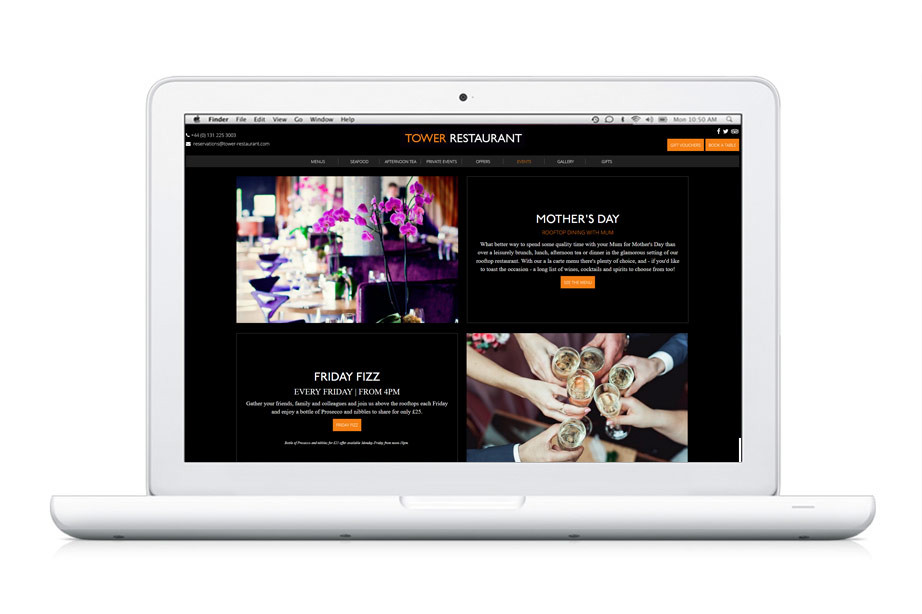 Bookings await the bold
Are you in need of hospitality marketing support? Perhaps you need a new website to fuel wanderlust? Whatever your business need, everything we recommend is with your individual success in mind.
If you like what you've seen from our client work, we'd be delighted to chat about your next project with a cup of coffee.
Get in touch with us using the form below or call us direct: 01803 872999