To live in the present is to be in the moment. If we take time to be mindful, we experience travel and locations on a deeper, more memorable level. Living in the moment reflects our desire for experience over commodities but also the transitory nature of a townhouse hotel like VARA.
Hotel VARA takes its name from "Be in the moment". VARA is the Swedish translation of Be.
Project Objectives
Formerly Merchant House, this townhouse hotel in Truro was tired and dating. The new owners stepped in, with extensive history and success running hotels and partnered with Clockwork's expertise, to achieve these outcomes.
Transform the property into a design-led "affordable luxury" boutique hotel
Be accommodation-led but offer workcation culture
Inspired by Copenhagen design aesthetic and facilities
Be community-focused
To communicate the story of the hotel's transformation
What we did
The rebranding project started with a brand discovery process, looking at possible names, their meaning and associations. We then identified the strongest names, going deeper into the design and story - what could these brand names become in the future? We created moodboards for each name idea.
Once the name was selected, we moved onto logo design. For the client, this was important, that the brand was is symbiotic with the decor and furnishings of the boutique hotel. We mocked up initial concepts and then refined these into developed logo designs, patterns and colours that were Scandinavian-influenced and in-line with the client's desired aesthetic outcomes.
A brand book was created providing guidance on the brand identity including logos, fonts, colours and a brand mark. This ensures consistency in design and marketing to grow and develop Hotel VARA into a distinct and memorable brand.
We undertook a re-build of the existing Wordpress website, creating a stylish, modern design to match its new identity and furnishings in our Clockwork hospitality content management system (CMS).
VISIT WEBSITE
Client Testimonial
"Delivered a fantastic new brand identity"
"Working with Clockwork Marketing's brand and marketing consultants was a crucial part of our re-branding process.
The whole team understood our vision, challenged us, suggested creative ideas, and ultimately delivered a fantastic new brand identity and website that successfully reflects our product, all within the required timeframe and on budget.
Working with a hospitality marketing specialist like Clockwork was a great decision, and I'd recommend their brand and marketing consultancy services to any hotelier wanting to create a standout brand in a crowded space."
Hazel Brocklebank, Co-owner of Hotel VARA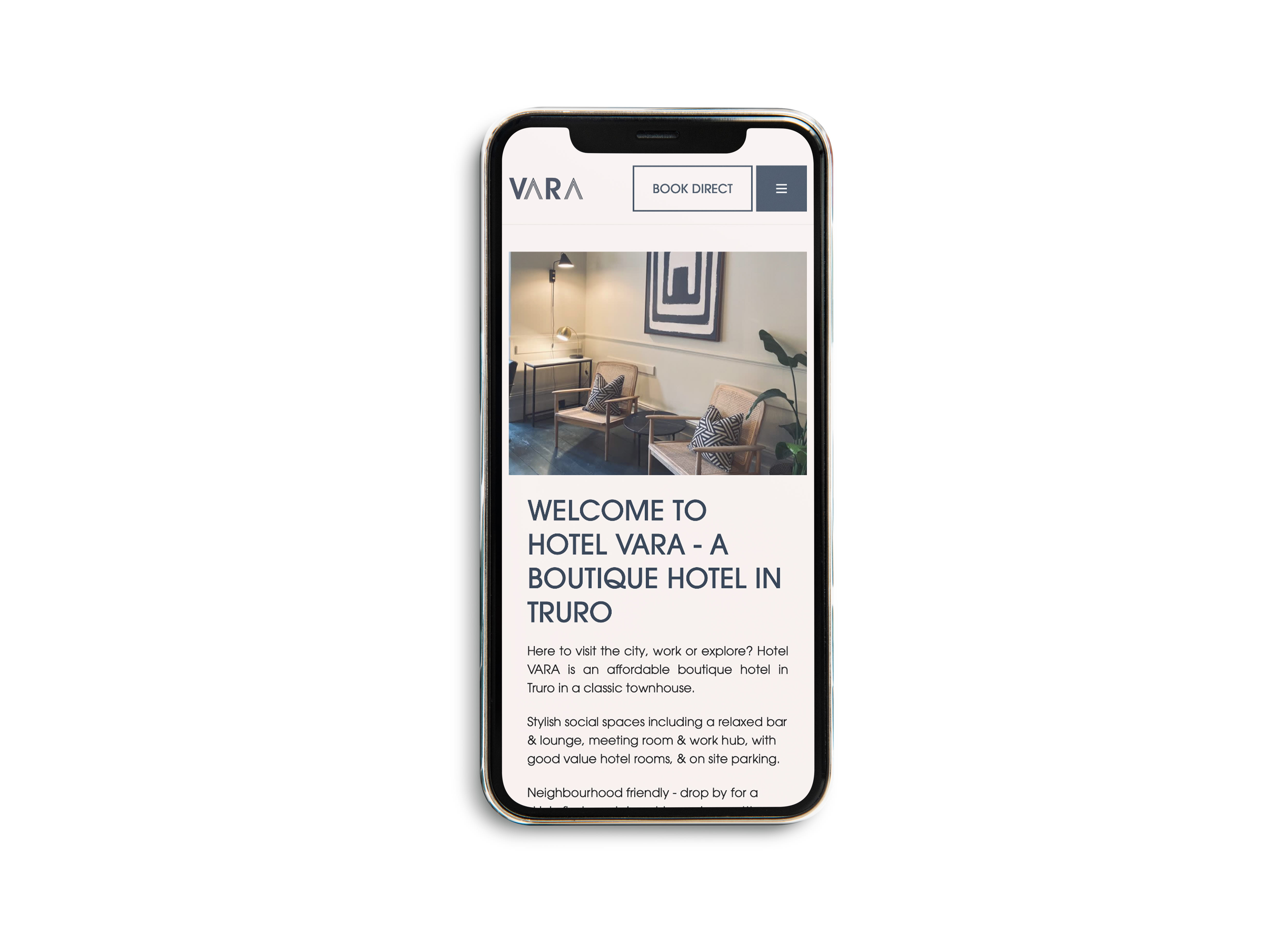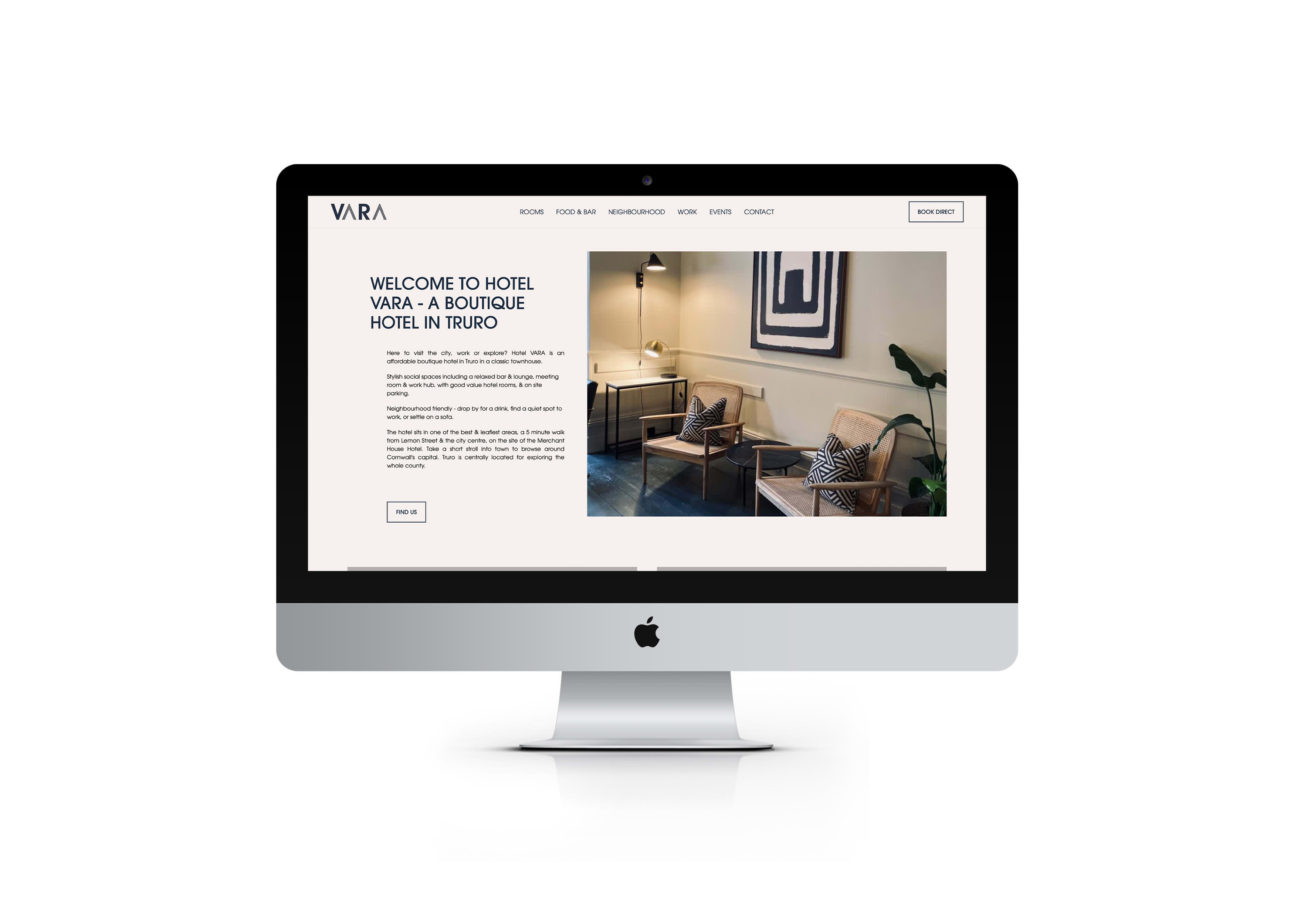 Bookings await the bold
Are you in need of hospitality marketing support? Perhaps you need a new website to fuel wanderlust? Whatever your business need, everything we recommend is with your individual success in mind.
If you like what you've seen from our client work, we'd be delighted to chat about your next project with a cup of coffee.
Get in touch with us using the form below or call us direct: 01803 872999