CASE STUDY
Hele Valley Holiday Park
Project  Objectives
Designed an attractive new brand
Deliver a creative new website layout and design
Make it mobile ready / easy to use
Create conversion optimised caravan sales page
Client Testimonial
"a delight to work with"
"From our initial enquiries through to completion, the team at Clockwork has gone above and beyond to deliver a fantastic looking website with an incredibly user-friendly CMS. We're the first to admit that we have, shall we say, 'exacting' standards here at Hele Valley, but not once was a phone call or email enquiry met with anything less than enthusiasm and understanding. Ever-patient and creatively responsive to an evolving brief; Darren and the team have been a delight to work with, we couldn't be happier with the result. It's really surpassed our expectations."
Rachel Tearall, Hele Valley Holiday Park
What we did
Hele Valley holiday park is in a lush North Devon valley close to the sea, surrounded by nature. This fuelled our design and messaging. As did the nostalgia of childhood memories and seaside holidays. Combined, these two powerful strategies evoke an emotional response from website visitors, boosting bookings.
Hele Valley's new brand brings the outside into the website, but with clean modern visuals and handwritten fonts for a family-friendly touch.
The website also has a user-friendly caravan sales page giving customers the opportunity to search by price and dimensions, whilst also viewing floorplans and interior images. This helps Hele Valley maximise sales of its ex-caravan stock, increasing sales revenue alongside bookings.
Visit Website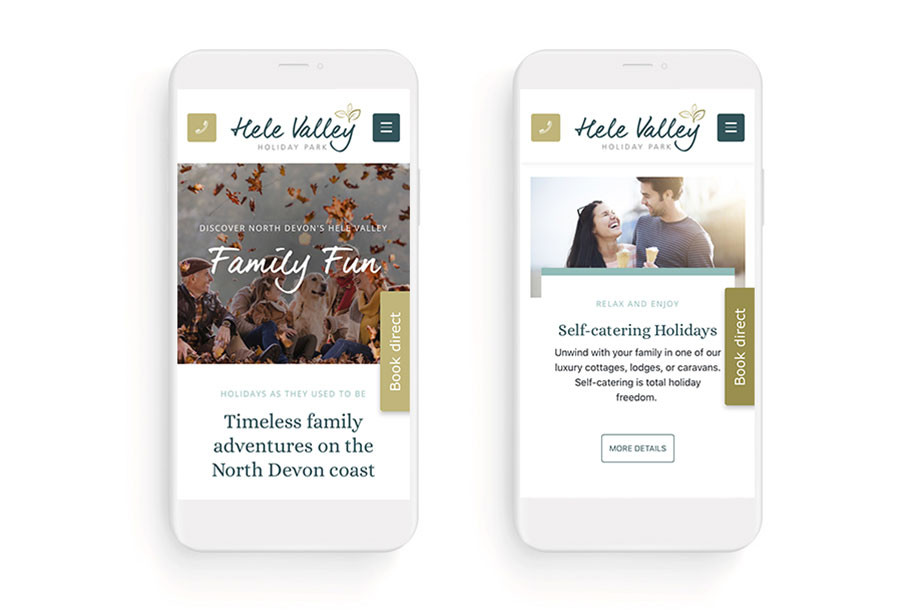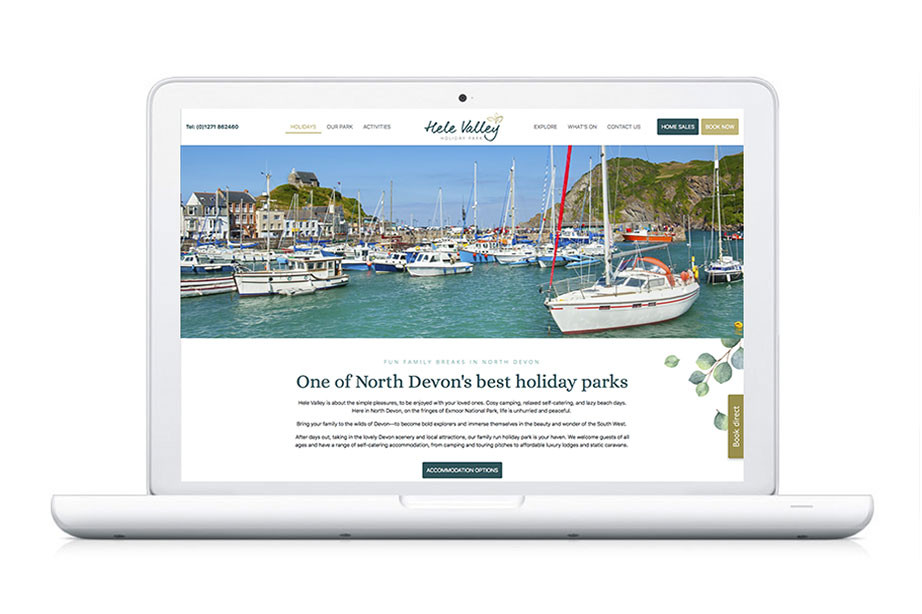 Bookings await the bold
Are you in need of hospitality marketing support? Perhaps you need a new website to fuel wanderlust? Whatever your business need, everything we recommend is with your individual success in mind.
If you like what you've seen from our client work, we'd be delighted to chat about your next project with a cup of coffee.
Get in touch with us using the form below or call us direct: 01803 872999